null
larus_Neo4j_Bootcamp
Neo4j Bootcamp
Version:
Duration: 1 - 2 settimane
Course description
Neo4j Bootcamp offre una full immersion nella tecnologia. Di solito ha una durata che va da 1 a 2 settimane e si articola in una parte di corsi di formazione e una di proof-of-concept (PoC), dove diamo una dimostrazione sul perché Neo4j è la soluzione giusta per risolvere i tuoi problemi con i tuoi dataset.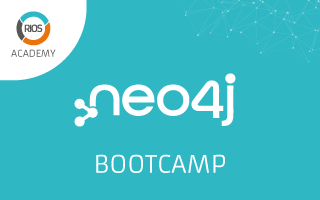 Program
1. Moduli del corso:
Durante un bootcamp, forniamo:
Neo4j Fundamentals, Neo4j Data Modeling, Proof of Concept (PoC).
Dopo un briefing approfondito da parte tua, i nostri esperti di grafi ti aiuteranno a scrivere sulla lavagna i tuoi requisiti e a iniziare a usare Neo4j durante una sessione mattutina o pomeridiana. Costruiremo insieme un proof of concept in Neo4j con il modello di dati concordato, caricheremo alcuni dati reali (in arrivo dai tuoi database di produzione ed estratti in formato CSV) nel database a grafo e scriveremo alcune query Cypher e visualizzazioni che dimostreranno che il modello dati candidato funziona bene per il tuo caso d'uso.
Obiettivi:
Alla fine del corso i partecipanti dovranno aver acquisito le seguenti competenze:
Descrivere i tipi di algoritmi sui grafi da utilizzare per le analisi dei dati.
Descrivere come utilizzare la "Graph Data Science Library" per le analisi sui dati.
Impostare un ambiente per l'esecuzione di analisi di Graph Data Science.
Descrivere il flusso di lavoro che solitamente viene utilizzato per gli algoritmi sui grafi.
Valutare quanta memoria un algoritmo richiede per uno specifico dataset.
Utilizzare alcuni algoritmi di Community Detection:

Weakly Connected Components
Label Propagation
Louvain Modularity
Triangle Counting
Local Clustering Coefficient

Utilizzare alcuni algoritmi di Centralità:

PageRank
Betweenness Centrality

Utilizzare l'algoritmo di Similarità dei Nodi (Jaccard Index).
Eseguire un'analisi usando algoritmi multipli per rispondere alle domande.
Descrivere alcune delle best practice per usare gli algoritmi sui grafi.
Requisiti Partecipanti
Livello skill: intermedio
Requisiti del PC dei Partecipanti
Min. 8GB RAM
Processore i5 o superiore
Windows 7 o superiore, Mac* o Linux* di versione recenti
Connessione attiva ed efficiente
Target Partecipanti
Online / In presenza sulla base delle esigenze
Required Courses
To follow the course of Neo4j Bootcamp is preferable to have attended:
Enabeled Courses
The course Neo4j Bootcamp enables the following courses:
Vuoi maggiori informazioni sul corso?