null
larus_Neo4j_Administration
Neo4j Administration
Version:
Duration: 5 giorni
Course description
Il corso introduce ai task di amministrazione più comuni per la gestione di Neo4j Enterprise Edition, sia in un ambiente di sviluppo sia in un ambiente di produzione. Per prima cosa imparerai, che cos'è Neo4j, poi apprenderai le varie architetture in cui Neo4j è utilizzato e le varie versioni ed edizioni di Neo4j dove installare Neo4j Enterprise Edition. Poi ti verranno insegnate, anche a livello pratico con delle esercitazioni, le basi per gestire un'istanza Neo4j, come fare backup sia offline che online e come usare il servizio cypher-shell per accedere al database da un terminale.
Infine imparerai a gestire plugin che vengano utilizzati dall'istanza Neo4j e come caricare un database utilizzando il tool di importazione.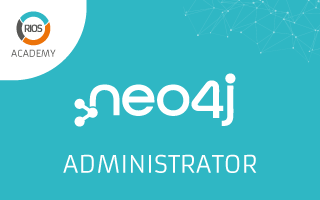 Program
1. Moduli del corso:
Moduli del corso
Introduzione a Neo4j
Gestire un'istanza Neo4j
Usare cypher-shell per gestire i database
Copiare databases
Cambiare la location del database
Cambiare la consistenza del database
Scriptare e gestire database
Configurare plugins
Cambiare una porta HTTP
Importazione dei dati
Obiettivi:
Alla fine del corso i partecipanti dovranno aver acquisito le seguenti competenze:
Determinare quale opzione di deployment usare
Iniziare un'istanza Neo4j
Ultimare un'istanza Neo4jSettare la password per l'utente Neo4j
Copiare un database Neo4j
Modificare una location per un database Neo4j
Verificare la consistenza del database Neo4j
Creare scripts per la modifica di un database Neo4j
Gestire i plugin per un database Neo4j
Configurare l'utilizzo della porta htttp attraverso l'istanza Neo4j
Performare un backup online di un database Neo4j
Creare una database con tool importanti
Requisiti Partecipanti
Requisiti del PC dei Partecipanti
Min. 8GB RAM
Processore i5 o superiore
Windows 7 o superiore, Mac* o Linux* di versione recenti
Connessione attiva ed efficiente
Target Partecipanti
Online / In presenza sulla base delle esigenze
Required Courses
To follow the course of Neo4j Administration is preferable to have attended:
Enabeled Courses
The course Neo4j Administration enables the following courses:
Vuoi maggiori informazioni sul corso?